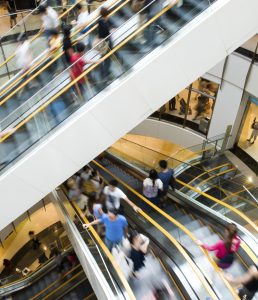 Thousands of families will flock to malls this holiday season. While it can be a magical experience for children, festive store displays and bustling crowds can create or compound risks for young shoppers. Parents Magazine urges families to consider the following mall safety strategies:
Store Display Safety Strategy:
Play it safe — don't let your child poke around displays and platforms. "Not all stores secure their mannequins and displays," says Denise Dowd, M.D., chief of injury prevention at Children's Mercy Hospitals and Clinics, in Kansas City, Missouri. "That means they can easily topple over."
Discourage exploration. Your child may think that crawling underneath a display or clothing rack is tons of fun, but she could accidentally pull the whole thing down on top of her. Don't let her reach for anything on a table above her sight line either — she might knock over heavy objects or cause the table to tip over.
Shopping Cart Safety Strategy:
Keep your kid out of the basket. Buckle her into the fold-down seat of the cart instead (just make sure the safety belt works).
Never allow your child to ride on the side or back of the cart.
Don't place your baby carrier on top of the cart. The weight of the carrier may make it tip over.
Always stay within arm's reach of your child when you go shopping — it only takes a second for her to fall or a cart to tip while your back is turned.
Escalator Safety Strategy:
Hold your child's hand so you can guide him on and off the escalator and make sure that his fingers don't get stuck in the gaps of the escalator's handrail.
Tell your child to stand still and face forward. If he sits on the steps, his fingers and feet are closer to the escalator's rotating parts.
Got a stroller? Take the elevator instead.
Check your child's clothing. Make sure his shoelaces are tied, and don't let him drag his coat or scarf on the ground….If your child gets stuck, hit the escalator's emergency stop button (it's usually at the top and bottom of the escalator), or yell at someone to do it for you if you aren't near it.
Elevator Safety Strategy:
Never try to stop the doors from closing with your arm, foot, bag, or stroller.
Mind the gap. Make sure that the elevator is level with the floor before you exit. Your child could trip, or his foot could get stuck in the gap.
Stand at the back of the car if possible. Never let your child touch or lean on the elevator doors — that's where most injuries happen.
Read the complete list of mall safety strategies at Parents Magazine.
Shopping Mall Patron Rights
Store and shopping mall owners have a responsibility to protect patrons legally on the premises from any foreseeable harm. For example, should a mall owner or management company have knowledge of faulty or broken equipment, a failed safety inspection, or a safety hazard, they have a duty to take measures to protect patrons. This responsibility is paramount when overseeing the safety of children. Should the property owner and management company fail in this critical responsibility, victims may elect to seek justice and pursue a legal claim for any injuries or wrongful deaths, which occur as a consequence.
We've Recovered Millions for Victims of Security and Safety Negligence…Contact us Now for a Free Consultation.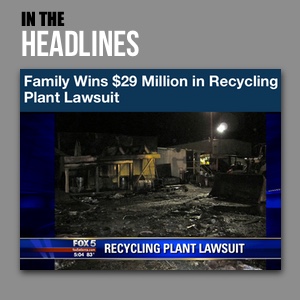 The Murray Law Firm has an extensive and successful record representing victims of property security and safety negligence. We have recovered millions of dollars for our Clients, and we recently obtained a $29.25 million dollar verdict for a victim of an unsafe property. We offer our legal assistance, if desired.
We represent our Clients on a contingency agreement, which generally means that no fees or payments are owed until and unless we recover.  Anyone seeking further information or legal representation is encouraged to contact us via e-mail (click here) or by telephone at 888.842.1616. Consultations are free and confidential.

Choosing the Right Attorney
Selecting the right attorney for you or your family is highly important. You must feel confident that the attorney you hire has a complete understanding of the law applicable to your particular case, and has successful experience in handling such cases.
Important: Do not hire a lawyer who has violated the Rules of Professional Conduct!!!
You should not hire an attorney who calls you or visits you unsolicited, or anyone that contacts you directly to offer legal services. This activity is strictly prohibited by Rule 7.3 of the American Bar Association (ABA) Model Rules of Professional Conduct, which states as follows:

A LAWYER "SHALL NOT" CONTACT A PROSPECTIVE CLIENT THROUGH A "LIVE TELEPHONE" OR AN "IN-PERSON" VISIT.
– RULE 7.3, ABA MODEL RULES OF PROFESSIONAL CONDUCT.
If an attorney, or someone acting on behalf of an attorney, contacts you in this manner, that attorney is in violation of this Rule. This unethical and unprofessional activity on the part of the lawyer is good sign that you should stay away. It is imperative that you are represented by an attorney who is capable of advocating for you within the confines of the law, and an attorney who fails to abide by the Rules of Professional Conduct is probably not the best fit. In fact, any such attorney should be immediately reported to the local State Bar Association. If you have been contacted in such an unsolicited manner, contact us and we'll assist you in filing a report.
Contingency Fees Disclaimer: "Contingent attorneys' fees refers only to those fees charged by attorneys for their legal services. Such fees are not permitted in all types of cases. Court costs and other additional expenses of legal action usually must be paid by the client."