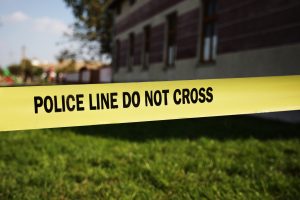 Apartment owners have a responsibility to protect their residents from violent crime, sexual assault, and foreseeable harm. Unfortunately, owners all too often fail to implement and/or maintain critical security measures, leaving residents and their guests vulnerable. As such, the Tampa Police Department urges tenants to take safety precautions to protect themselves and their families from becoming victims.
TPD Apartment Safety Tips
Always lock your apartment door, windows and patio doors when you leave and before you go to bed. Use a drop bar to secure sliding glass doors.
Report lost keys, burned-out lights, non-functional locks or doors, and broken windows to the resident manager and request they be replaced immediately.
Get permission to install a deadbolt lock or peephole.
Leave a tv, radio or light on when you go out — or set up a timer.
Get to know your neighbors so you'll know if someone doesn't belong.
Have your keys ready as you approach your car and apartment door. Never hide spare keys.
Never prop open entrance doors and leave them unattended.
Do not linger alone in common areas.
Make sure valuables are locked out of sight in your parked vehicle.
Visit the TPD site for a complete list of apartment safety tips.
Victims of Apartment Violence: Know Your Rights
Apartment residents and guests have a right to feel safe and secure while on the premises of the establishment they are visiting. By law, property owners are required to protect all patrons legally on the premises from any foreseeable harm. Should an apartment complex owner fail in this critical responsibility, they may be held civilly liable for any injuries or wrongful deaths which occur as a consequence.
Can I Afford an Attorney?
Our Clients frequently come in concerned that they won't be able to afford legal help. We believe everyone has a right to exceptional legal service. We represent our Clients on a contingency agreement, which generally means that no fees or payments are owed until and unless we recover. This means our interests are always tied to that of our Clients. Be sure to ask any potential personal injury attorney about their fee schedule and whether they represent Clientele on a contingency basis before signing a contract.
You Deserve Justice. We Can Help.
The Murray Law Firm has an extensive and successful record representing victims and families of negligent apartment security. We have recovered millions of dollars for our Clients, and we offer our legal assistance, if desired. Anyone seeking further information or legal representation is encouraged to contact us via e-mail (click here) or by telephone at 888.842.1616. Consultations are free and confidential.