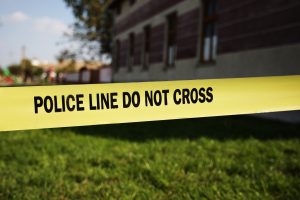 Apartment residents have a right to provide a safe and secure home for their families. Unfortunately, tenants have little control over apartment community safety measures and access controls. As such, it is the duty of apartment complex owners and management companies to provide a safe premises for their tenants.
An October collaboration between the Memphis Housing Authority and SafeWays aims to improve safety conditions for thousands of residents.
SafeWays, a nonprofit whose mission is to improve the safety and quality of life for Shelby County apartment residents, has partnered with Memphis Housing Authority (MHA) to bring eight MHA-managed properties into its program. SafeWays' goal is for every apartment neighborhood is to provide a sense of community and an environment free from continuous exposure to crime. MHA estimates about 2,450 households or approximately 4,587 individuals will be positively impacted by the new partnership, which began September 1, 2018. 
The eight MHA-managed properties that were brought into the SafeWays program on September 1, 2018 are:
Borda Towers, 21 Neely
Barry Homes, 255 Lauderdale
Jefferson Square, 741 Adams
Venson Center, 439 Beale
Montgomery Plaza, 1395 Pennsylvania
Kefauver Terrace, 7620 Robinson Cove
GE Patterson Pointe, 866 Latham
Askew Place, 521 Vance Park
Victims of Apartment Violence: Know Your Rights
Memphis apartment residents have a right to feel safe and secure in their homes and to protect their families and guests. By law, apartment owners are required to protect all residents and their guests from any foreseeable harm. Should an apartment complex owner fail in this critical responsibility, they may be held civilly liable for any sexual assaults, injuries or wrongful deaths which occur as a consequence.
Can I Afford an Attorney?
Our Clients frequently come in concerned that they won't be able to afford legal help. We believe everyone has a right to exceptional legal service. We represent our Clients on a contingency agreement, which generally means that no fees or payments are owed until and unless we recover. This means our interests are always tied to that of our Clients. Be sure to ask any potential personal injury attorney about their fee schedule and whether they represent Clientele on a contingency basis before signing a contract.
You Deserve Justice. We Can Help.
The Murray Law Firm has an extensive and successful record representing victims and families of negligent apartment security. We have recovered millions of dollars for our Clients, and we offer our legal assistance, if desired. Anyone seeking further information or legal representation is encouraged to contact us via e-mail (click here) or by telephone at 888.842.1616. Consultations are free and confidential.