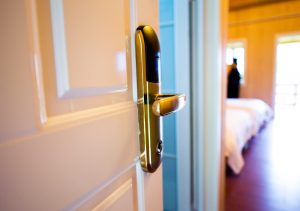 Hotels and apartments are frequently targets for criminal activity. Guests and tenants have little control over, or knowledge of, those entering and exiting the property, making it difficult to identify a person who does not belong. This is particularly dangerous in isolated common areas, such as a parking lots, laundry rooms, and swimming pools. Hotel and apartment complex grounds are frequently landscaped with trees and bushes, providing ample hiding spaces for criminals, especially at night.
Hotel and apartment owners have a responsibility to deter such crime and protect guests from foreseeable harm. Proactive security measures, such as guarded entry, fencing, bright lighting, surveillance cameras, and access-controlled common areas, help to reduce risk of violence.
Local law enforcement often provides crime prevention training programs for apartment and hotel owners, managers and security staff.  The Reno Police Department describes their Crime Free Multi-Housing & Hotel initiative as "a state-of-the-art crime prevention program designed to reduce crime upon properties. This program was successfully founded by Tim Zhering of the Mesa Arizona Police Department in 1992. The program has spread to nearly 2,000 cities in 48 U.S. States, 5 Canadian Provinces, England, Nigeria, and Puerto Rico."
Property owners and managers are encouraged to implement security precautions and training programs, such as the one described above, to protect guests and deter crime.
Guest Rights and Property Owner Responsibility
Hotel guests and apartment tenants have a right to be safe and secure while on property. By law, hotel and apartment owners have a duty to protect those legally on the premises from any foreseeable harm. Should a property owner or manager fail in this critical responsibility, they may be held civilly liable for any injuries or deaths which occur as a consequence.
We've Recovered Millions for Victims of Hotel and Apartment Security Negligence…Contact us Now for a Free Consultation.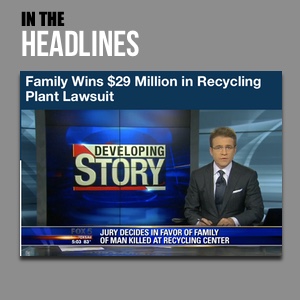 The Murray Law Firm has an extensive and successful record representing victims of violence and security negligence. We have recovered millions of dollars for our Clients, and we recently obtained a $29.25 million dollar verdict for a victim of an unsafe property. We offer our legal assistance, if desired.
We represent our Clients on a contingency agreement, which generally means that no fees or payments are owed until and unless we recover.  Anyone seeking further information or legal representation is encouraged to contact us via e-mail (click here) or by telephone at 888.842.1616. Consultations are free and confidential.