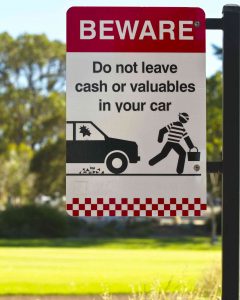 Shopping mall patrons have a right to feel safe and secure while on premises, whether shopping or walking to their car.
AAA Mid-Atlantic warns, shoppers face an increased risk of distracted drivers and parking lot crime during the busy holiday season. They have released a list of parking lot safety guidelines for drivers, pedestrians and shoppers:
Stay on guard in parking lots. Be aware of your surroundings and park in well-lit areas when shopping during early morning hours and at night. When returning to your vehicle, have keys ready in hand, check under your car and in the back seat before getting in, and lock your doors as soon as you get in. Watch for loiterers and report suspicious people.
See and be seen. Use your headlights when scouring parking garages for spaces, even in the daytime. Avoid parking between a pair of tall SUVs or minivans where it might be hard for you to back out of the space. If you can't see well enough to back out safely, get help from one of your passengers.
Slow down, buckle up and obey the laws. Drive the speed limit, stop at stop signs, don't park in spaces designated for disabled persons, and don't text and/or talk on the phone. Ensure all passengers are buckled up even if it is a short trip to another part of the parking lot, as even a low-speed collision can result in injuries.
Refrain from reverse. If possible, avoid backing out of a space by either backing into it or pulling through two spaces that are open nose-to-nose.
Look out for children and distracted pedestrians. It can be difficult to see small children in busy parking lots, who may make quick, unpredictable movements. Hold the hands of your children to keep them safe from traffic. Also, watch out for those focused on their smartphones.
Stay on track and alert. Pedestrians should use walkways and crosswalks, if available. If walking in the traffic lanes is unavoidable, be alert for subtle cues — including exhaust or reverse lights — that signal a vehicle is about to pull out.
Lock your car and hide valuables. Thieves like to window shop. Place all shopping bags and valuables in the trunk, including the GPS and its mount, and always lock your car. Remove any evidence, such as GPS suction cup marks from the vehicle's windshield. It takes a thief just seconds to smash a window and steal your shopping loot.
Read the complete list of safety tips at WTOP News.
Shopping Mall Patron Rights
Shopping mall and parking lot owners have a responsibility to protect patrons legally on the premises from any foreseeable harm. Should they fail in this duty, victims may elect to seek justice and pursue a legal claim for any injuries or wrongful deaths, which occur as a consequence.
We've Recovered Millions for Victims of Security and Safety Negligence…Contact us Now for a Free Consultation.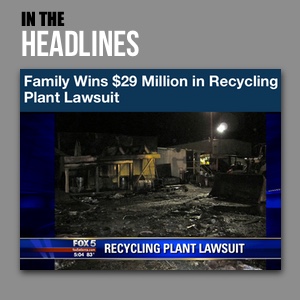 The Murray Law Firm has an extensive and successful record representing victims of property security and safety negligence. We have recovered millions of dollars for our Clients, and we recently obtained a $29.25 million dollar verdict for a victim of an unsafe property. We offer our legal assistance, if desired.
We represent our Clients on a contingency agreement, which generally means that no fees or payments are owed until and unless we recover.  Anyone seeking further information or legal representation is encouraged to contact us via e-mail (click here) or by telephone at 888.842.1616. Consultations are free and confidential.