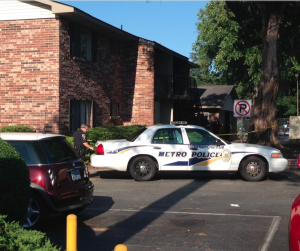 Local News
A home-invasion shooting at the Edgewater Trace Apartment homes in Savannah reportedly left 21-year-old Marcus Decarl Echols with serious injuries Monday, June 8, 2015.
According to WTOC News, a gunman broke into a second floor apartment, around 5:00pm, and shot resident Marcus Echols inside the unit. Per media reports, Mr. Echols was transported to the hospital with potentially serious injuries. His current condition has not been released.
Police have not yet identified a suspect in the break-in.
We are here to Help. Contact us for a Free Consultation.
The Murray Law Firm has extensive and successful experience in representing victims of gun violence and security negligence in Georgia, and we offer our legal assistance to the victim in this potential claim, if desired.  Anyone seeking further information or legal representation is encouraged to contact us at 912.385.9690. Consultations are free and confidential.