Parking facilities present inherent security challenges as they frequently occupy a large space with low levels of activity and numerous hiding places for would-be attackers. While store and parking facility owners are required by law to protect patrons from any foreseeable harm, patrons can take steps to protect themselves.
WKRN asked self-defense instructors, Cat and Liz Fitzgerald, to demonstrate how potential victims can protect themselves from predators in stores and parking facilities. Watch the video here.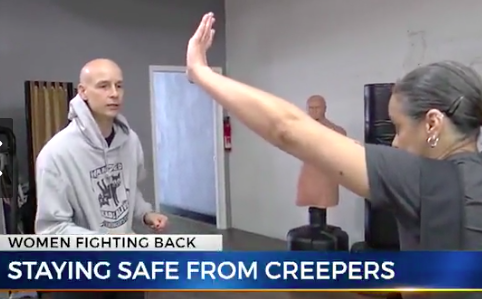 WKRN urges store parking lot patrons to follow these guidelines in a "carjacking situation":
Just Give Thieves What They Want: If a carjacker approaches you and demands to take your car, let him.
Park Close to Parking Garage Exits and Back Into Spaces: A quarter of all carjackings occur in parking garages or parking lots, or near commercial areas.
Your Phone Is Your Enemy: Walking to your car, phone in hand, or even just sitting in the driver's seat with your phone might turn you into a target because you're not paying attention to your surroundings.
Victims of Store and Parking Facility Violence: Know Your Rights
Store and parking facility patrons have a right to feel safe and secure while on the premises of the establishment they are visiting. By law, property owners are required to protect all patrons legally on the premises from any foreseeable harm. For example, should a parking facility owner have knowledge of prior violence on or near property, they have a responsibility to implement additional security precautions to protect patrons and deter such crime. Should a parking facility owner fail in this critical responsibility, they may be held civilly liable for any injuries or wrongful deaths which occur as a consequence.
Can I Afford an Attorney?
Our Clients frequently come in concerned that they won't be able to afford legal help. We believe everyone has a right to exceptional legal service. We represent our Clients on a contingency agreement, which generally means that no fees or payments are owed until and unless we recover. This means our interests are always tied to that of our Clients. Be sure to ask any potential personal injury attorney about their fee schedule and whether they represent Clientele on a contingency basis before signing a contract.