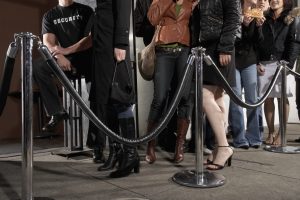 Protecting Minors from Nightclub Violence
While "Under-21 Clubs," "Teen Nights," and "No-I.D. Parties" can provide a safe space for teens to socialize, all too often they instead place children in dangerous situations, exposing them to alcohol, drugs, sex, and violence.
Two 14-year-old boys were shot during a "No-ID Party" outside an Atlanta nightclub in September 2015. Tragic headlines, such as this one, raise grave questions over nightclub age restrictions, underage alcohol sales, and sufficient security precautions during these events.
Nightclub Responsibility and Patron Rights
By law, nightclub owners are required to protect all guests legally on the premises from any foreseeable harm. This responsibility is paramount when overseeing the care of minor children. Should the property owner or management company fail to provide adequate safety and security measures, they may be held civilly liable for any injuries or wrongful deaths which occur as a consequence.
My Child Is a Victim of Nightclub Violence. Should I Hire an Attorney that has Telephoned Me or Contacted Me Directly?
The American Bar Association Rule 7.3 states that a lawyer "shall not" contact a prospective Client through a "live telephone" or an "in-person" visit. If an attorney, or someone acting on behalf of an attorney, contacts you in this manner, that attorney is in violation of this Rule. This unethical and unprofessional activity on the part of the lawyer is good sign that you should stay away. It is imperative that you are represented by an attorney who is capable of advocating for you within the confines of the law, and an attorney who fails to abide by the Rules of Professional Conduct is probably not the best fit. In fact, any such attorney should be immediately reported to the local State Bar Association. If you have been contacted in such an unsolicited manner, contact us and we'll assist you in filing a report.
Can I Afford an Attorney?
Our Clients frequently come in concerned that they won't be able to afford legal help. We believe everyone has a right to exceptional legal service. We represent our Clients on a contingency agreement, which generally means that no fees or payments are owed until and unless we recover. This means our interests are always tied to that of our Clients. Be sure to ask any potential personal injury attorney about their fee schedule and whether they represent Clientele on a contingency basis before signing a contract.
You Deserve Justice. We Can Help.
The Murray Law Firm has an extensive and successful record representing victims and families of negligent nightclub security. We have recovered millions of dollars for our Clients, and we offer our legal assistance, if desired. Anyone seeking further information or legal representation is encouraged to contact us via e-mail (click here) or by telephone at 888.842.1616. Consultations are free and confidential.