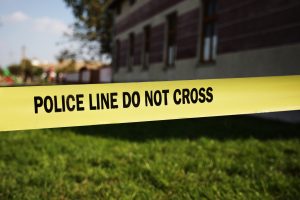 While apartment complex owners and property managers are ultimately responsible for the safety and security of tenants and their guests, residents can take precautions to protect their families and neighbors.
The Richardson Police Department urges tenants to start or join an apartment community watch:
Why Do Apartment Residents Need a Crime Watch?
Predators enjoy relative anonymity due to large numbers of people coming and going.
Residency is usually short-term, and tenants develop no real sense of responsibility for the property.
Residents in gated communities can develop a false sense of security. Carelessness abounds.
Residents often leave security issues to others, not wanting to get involved.
Criminals who feel unthreatened will come back for more.
What Can Residents Do to Take Control of Their Communities?
Organize and utilize an Apartment Crime Watch program.
Criminals like to blend in, but they should feel threatened, surrounded by so many windows, balconies, doors, and eyes.
If residents do not take control, the criminals will! Be protective.It is YOUR HOME!
Challenge suspicious behavior by watching and reporting to police.
Look and listen out windows.
Sit on your balcony and be seen. Be territorial! It is your home! When away, make your unit look and sound occupied.
Guests should respect the residents, the property, and behave responsibly.
Call police first to report crimes in progress, crimes already committed, or breaches of the peace.
Inform your property manager of any incidents the next business day.
For more apartment resident safety tips and community watch information, visit RPD.
Apartment Resident Rights and Owner Responsibility
Apartment residents and guests have a right to be safe and secure while on the premises. By law, apartment owners and management companies have a duty to protect residents from any foreseeable harm. For example, should an apartment complex owner have knowledge of prior crime on or near property, they have a duty to implement security precautions to protect residents and deter future crime.
The Murray Law Firm encourages all apartment community owners and managers to work with their local law enforcement and to take a pro-active approach to property safety.